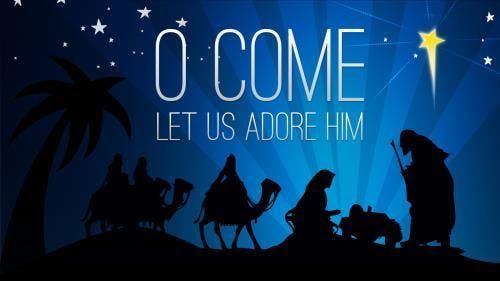 Attention servant leaders & intercessors! Jonathan Friz will soon travel to several east coast, southern, west coast states to connect with Kingdom-hearted brothers and sisters to build Christ-centered relationships and also share about 10 Days city-wide prayer strategy, www.10days.net. In recent years, this simple strategy for united prayer has spread to 70 cities, uniting the Church with JESUS at the center. Jan 4-17, he is planning to travel to the Carolinas, Georgia, Florida, Alabama, Tennessee & Feb 18-March 2, California, Oregon, Washington. Please consider hosting/gathering & contact Jonathan at 10daysofprayer@gmail.com, 314-306-8037. Thank you! ~ Dai Sup Han, National Facilitator, Prayer Surge NOW!
An Open Invitation to the Body of Christ
Unbroken Weekly Saturday AM Prayer Call Since 2007
PSN 12/14 Focuses: Weekly Intercession
for
Israel, Middle East, US Military;
Monthly
Intercession for
Sanctity of LIFE
and
United States Supreme Court
Saturday

Morning, December 14
7:30-11:00

Eastern,

6:30-10:00 am

Central,
5:30-9:00 am

Mountain,
4:30-8:00 am
Pacific,
3:30-7:00 am
Alaska, 2:30-6:00 am Hawaii
Call:
605-475-4797
Code:
336718#
Mute:
*6
Allan Parker, Cindy Collins,
Raul & Christine Reyes,
Giuliana Day
and
Intercessors
Across
America
Host Team:
Tom Smith, Al McCarn, Peter Carlson, Dai Sup Han
Please read the schedule/agenda below (subject to change)
Wednesday, December 11, 2019
Dear Praying Brothers and Sisters:
Please join us for

Prayer Surge

NOW! 12/14

National Conference Call

, THIS Saturday morning, December 14, 7:30-11:00 am Eastern, using 605-475-4797, code 336718#, for the following

intercessory focuses in

Eastern Time

(please be sure to adjust to your time zone):
7:30-9:00 am Eastern
Weekly Focus: Interceding TOGETHER for Israel, The Middle East, US Military
with
LTC (TNSG)
J. Thomas Smith
and
LTC (Ret)
Al McCarn
US Army.
~ In that day there will be a highway from Egypt to Assyria. The Assyrians will go to Egypt and the Egyptians to Assyria. The Egyptians and Assyrians will worship together. In that day Israel will be the third, along with Egypt and Assyria, a blessing on the earth. The Lord Almighty will bless them, saying, "Blessed be Egypt my people, Assyria my handiwork, and Israel my inheritance." (Isaiah 19:23-25)
7:30-8:00 am

Focused on Iraq, Afghanistan, Syria, Turkey
8:00-8:30 am

Focused on

Iran & the Salvation of the Persian People with Pastor Hormoz Shariat, Founder/President, Iran Alive Ministries, www.iranaliveministries.org ~ "We are seeing the Islamic nation of Iran turning away from Islam and embracing Christianity. Jesus came to set captives free. We see Him doing this as Iranian Muslims are being set free from the dark and enslaving spirit of Islam into the light of the Gospel. As we continue to send the Good News into Iran, we believe it will be the first Islamic nation to turn to Christ!"
8:30-9:00 am

Focused on Israel & the Salvation of the Jewish People with Tim Ravan, Founder/Director, Global Connectors, www.globalconnectors.org, connecting from Israel ~ " We are committed to advancing the Kingdom of God in the Middle East, by bringing the message of the Gospel to Jewish, Muslim and other people groups, building geographical points of prayer in the Middle East, placing the Word of God into closed countries... "
Monthly Focus:
The Sanctity of LIFE and United States Supreme Court
with: Dr.
Alveda King
, Niece of Dr. MLK
, Jr., S
erving as Pastoral Associate, Priests for Life, AND Director, Civil Rights for the Unborn,
www.priestsforlife.org,
Author of
King Truths: 21 Keys to Unlocking Your Spiritual Potential available in paperback, www.alvedaking.com
, Executive Producer of Roe v. Wade Movie, click here to watch trailer
; Allan Parker
, President, The Justice Foundation, www.thejusticefoundation.org, Co-Author, The Moral Outcry, www.themoraloutcry.com;
Cindy Collins
,
Serving with TJF as Global Advisor, Operation Outcry, www.operationoutcry.org, Founder and Director, SpeakHope, www.speakhope.net.
~
"Also I will make justice the measuring line, and righteousness the plummet; the hail will sweep away the refuge of lies, and the waters will overflow the hiding place. Your covenant with death will be annulled, and your agreement with Sheol will not stand
.
" (Isaiah 28:17-18a)
Special Focus: Engaging the Body of Christ in the Sanctity of LIFE Movement
with
:
Raul Reyes
, Founder/President, Life Equip Global,
www.lifeequipglobal.org
~
"
Life Equip Global helps encourage, exhort and equip churches and ministries so they can respond with a message of hope and life wherever abortion is prevalent around the world. We utilize technology to create maximum impact at minimal cost.
"
; and
Christine Reyes
, Director of Advancement and Operations, Life Network, Colorado Springs, www.elifenetwork.com
~
"
The mission of Life Network is to cultivate a community that values life through the love of Christ.
"
Please join us for this important hour of getting to know and interceding TOGETHER with these Champions for LIFE!
Introducing Sanctity of LIFE Movement in Colorado: Initiative 120
with
:
Giuliana Day
, Coalition for Women and Children.
Please visit
www.duedatetoolate.com and click here to listen to Giuliana's radio interview.
~
"
Colorado is one of only a few states that allows abortions for any reason up until birth with no restrictions. It's time for Colorado to enact a 22-week abortion ban to say NO to late-term abortions in our state.
"
You are more than welcome to connect and pray with us during any portion of PSN 12/14 and asked to share this invitation, also posted on
www.PrayerSurgeNOW.net
, with fellow intercessors across America.
Now may the God of hope fill you with all joy and peace in believing, that you may abound in hope by the power of the Holy Spirit. ~ Romans 15:13