Praise the Lord. Give thanks to the Lord, for He
is good; His love endures forever. (Psalm 106:1)
THURSDAY, DECEMBER 5, 8-10 AM PST, 11 AM-1 PM EST
Please consider

December

Transform USA 12/5 National Conference Call

focused on

THANKSGIVING/PRAISE FOR 2019 & SURGING INTO 2020

,

and invite fellow servant leaders and intercessors to participate with us. Call: 712-770-4010 Code: 900655# Details posted on www.TransformUSA.info.
An Open Invitation to the Body of Christ
Unbroken Weekly Saturday AM Prayer Call Since 2007
A Special Thanksgiving Edition
Thanksgiving and Praises
Across America
Saturday

Morning, November 30
7:30-11:00

Eastern,

6:30-10:00 am

Central,

5:30-9:00 am

Mountain,
4:30-8:00 am

Pacific,

3:30-7:00 am

Alaska, 2:30-6:00 am Hawaii
Call:
605-475-4797
Code:
336718#
Mute:
*6
Intercessors
Across
America
Host Team:
Tom Smith, Al McCarn, Peter Carlson, Dai Sup Han
Please read the schedule/agenda below (subject to change)
Wednesday, November 27, 2019
Dear Praying Brothers and Sisters:
Please join us for a very special

Prayer Surge

NOW! 11/30

National Conference Call

, THIS Saturday morning, November 30, 7:30-11:00 am Eastern, using 605-475-4797, code 336718#.

Our intercessory focuses in

Eastern Time

(please be sure to adjust to your time zone):
7:30-8:30 am Eastern
Weekly Focus: Interceding TOGETHER for Israel, The Middle East, US Military
with
LTC (TNSG)
J. Thomas Smith
and
LTC (Ret)
Al McCarn
US Army.
Please participate in our strategic intercession for the people of the Holy Land and surrounding nations, for the salvation of the Jewish people and 1.8 billion Muslims
.
Click here to watch CBN News Jerusalem Dateline hosted by Chris Mitchell.
~ In that day there will be a highway from Egypt to Assyria. The Assyrians will go to Egypt and the Egyptians to Assyria. The Egyptians and Assyrians will worship together. In that day Israel will be the third, along with Egypt and Assyria, a blessing on the earth. The Lord Almighty will bless them, saying, "Blessed be Egypt my people, Assyria my handiwork, and Israel my inheritance." (Isaiah 19:23-25)
8:30-10:00 am Eastern
Special Thanksgiving Focus: Coast-to-Coast, Heart-to-Heart Thanksgiving & Praises
offered by
Servant Leaders & Intercessors in Cities Across America
.
This is our annual opportunity to express our gratitude to our FATHER GOD who inhabits the praises of His people! Please be prepared to offer a personal/ministry praise report and/or prayer of Thanksgiving.
~ Enter His gates with thanksgiving and His courts with praise; give thanks to Him and praise His name. For the Lord is good

and His love endures forever;

His faithfulness continues

through all generations. (Psalm 100:4-5)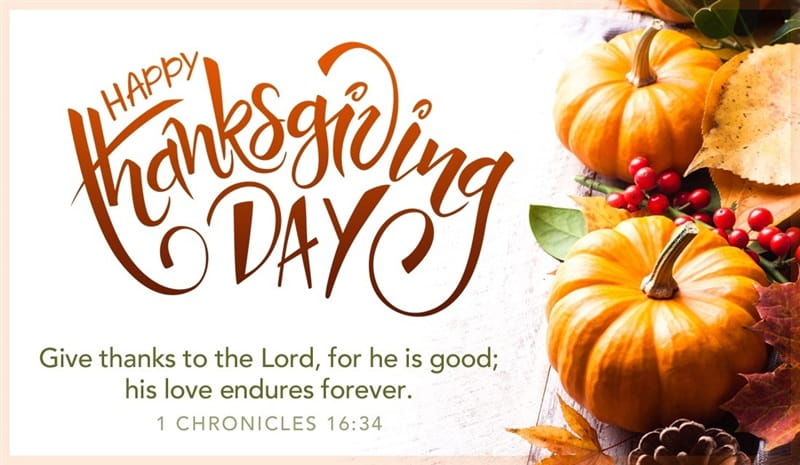 10:00-11:00 am Eastern
Ongoing Focus: Interceding for Fellow Servant Leaders, Intercessors, One Another & Loved Ones
.
~
And pray in the Spirit on all occasions with all kinds of prayers and requests. With this in mind, be alert and always keep on praying for all the Lord's people.
(Ephesian 6:18)
You are more than welcome to connect and pray with us during any portion of PSN 11/30 and asked to share this invitation, also posted on
www.PrayerSurgeNOW.net
, with fellow intercessors across America.
Now may the God of hope fill you with all joy and peace in believing, that you may abound in hope by the power of the Holy Spirit. ~ Romans 15:13