register your commitment to pray for spiritual awakening
.
"Promise Keepers Reaches 1 Million Men from 65 Countries and All 50 U.S. States through Its Free Global Digital Experience – Next Events & Initiatives Announced"
Read the entire press release below PSN 8/29 details. Men can continue to access the free virtual conference at
promisekeepersevent.com
.
Inviting Servant Leaders/Intercessors Across America
to the
Transform USA (TUSA) Nat'l Prayer Call
, NEXT
Tue 9/1
,
for
Spiritual Awakening in
New Mexico, Arizona, Navajo Nation
,
11 am-12:45 pm Eastern, 712-770-4010, code 900655#,
visit
TransformUSA.info
.
TUSA 9/3
for Spiritual Awakening in Louisiana, Mississippi, Alabama
.
An Open Invitation to the Body of Christ
Unbroken Weekly Saturday AM Prayer Calls Since 2007
Saturday

Morning, August 29, 2020
Commemorating the
75th Anniv of V-J Day
7:30-11:00

Eastern,

6:30-10:00 am

Central,
5:30-9:00 am

Mountain,

4:30-8:00 am

Pacific
Call: 605-475-4797 Code: 336718# Mute: *6
for
President Trump, LIFE in America,
10 Days of Prayer, The Return DC,
Israel, Middle East, Beirut Update
with
Evangelist Alveda King,
Ken Wilde,

Nabil Costa

(Beirut)

,




Joel Patchen, Giuliana Day,
Jonathan Friz, Maya Corlett
and
Intercessors Across America
Host Team:
Tom Smith, Al McCarn, Dai Sup Han
Please read the schedule/agenda below (subject to change)
Updated Friday, August 28, 2020
Dear Praying Brother & Sisters:
Please join us for

Prayer Surge

NOW! 8/29

National Conference Call

, THIS Saturday morning, August 29, 7:30-11:00 am Eastern, using 605-475-4797, code 336718#.

Our intercessory focuses in

Eastern Time

(please be sure to adjust to your time zone):



7:30-8:45 am Eastern
Weekly Focus: Interceding TOGETHER for Israel, The Middle East, US Military
with Ken Wilde, Senior Pastor, Capital Christian Center, Idaho, www.capitalchristian.com, Founder of National Prayer Center, DC,
Nabil Costa
, CEO, Lebanese Society for Educational and Social Development (LSESD),
www.lsesd.org
. Hosted by LTC (TNSG) J. Thomas Smith, LTC (Ret) Al McCarn US Army

.
Please participate in our strategic intercession for the people of the Holy Land and surrounding nations, for the salvation of the Jewish people and 1.8 billion Muslims
~ In that day there will be a highway from Egypt to Assyria. The Assyrians will go to Egypt and the Egyptians to Assyria. The Egyptians and Assyrians will worship together. In that day Israel will be the third, along with Egypt and Assyria, a blessing on the earth. The Lord Almighty will bless them, saying, "Blessed be Egypt my people, Assyria my handiwork, and Israel my inheritance." (Isaiah 19:23-25)
8:45-9:15 am Eastern
Ongoing Focus: Interceding for 10 Days of Prayer, September 19-27 & The Return, DC Mall, September 26 with
Jonathan Friz, National Director, 10 Days of Prayer, www.10days.net, serving with The Return, www.thereturn.org, and Maja Corlett,
50 State Prayer Project during 10 Days
~
"
Yet from the days of your fathers You have gone away from My ordinances and have not kept them. Return to Me, and I will return to you," Says the Lord of hosts. "But you said, 'In what way shall we return?'
" (Malachi 3:7)
9:15-10:00 am Eastern
Urgent Focus: Interceding for President Trump & "We're Not Colorblind"
with
Evangelist
Alveda King
, Niece of Dr. MLK
, Jr., S
erving as Pastoral Associate, Priests for Life, AND Executive Director, Civil Rights for the Unborn,
www.priestsforlife.org,
www.EndAbortion.tv,
Executive Producer of Roe v. Wade Movie,

click here to watch trailer

,
Author of the Book,
We're Not Colorblind
,
visit
www.alvedaking.com
.
~
"
We're Not Colorblind
emphasizes that despite differences of ethnicity, creed and political beliefs, all people are members of a single race – the human race. The concept of separate human races is socially engineered by human beings; science and religion paint a different picture.
"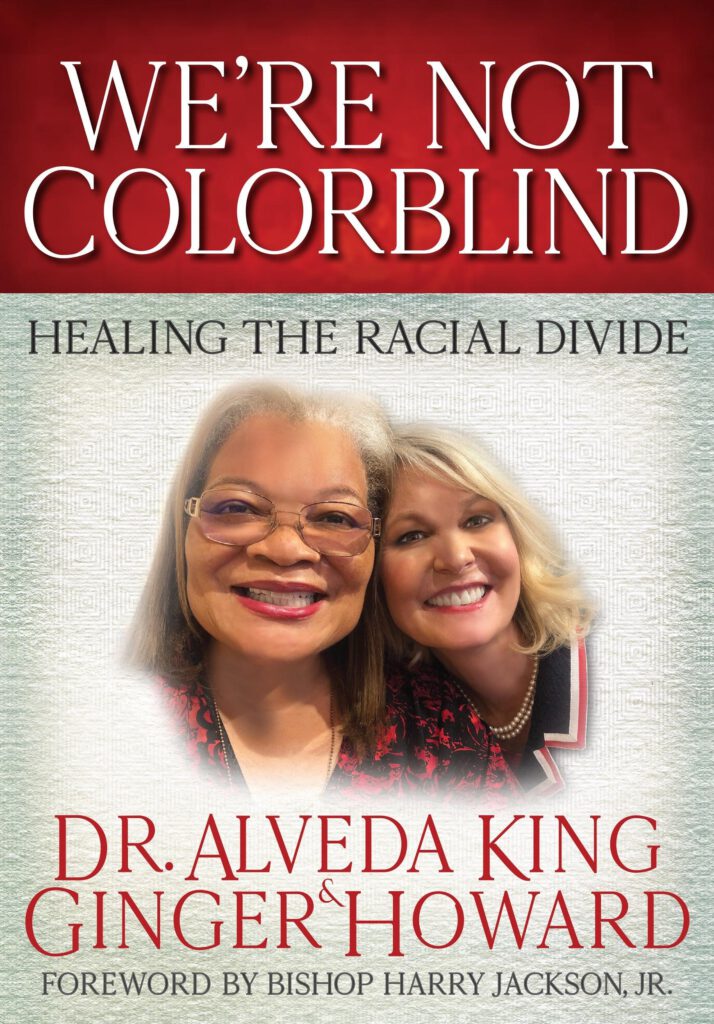 10:00-11:00 am Eastern
Urgent Focus: Interceding for Anna's Choice & the Passage of Proposition 115 for Ending of Late Term Abortion in Colorado

with

Joel Patchen, Founder/Director/Author, www.annaschoice.org, "The Witness Writer" soon to be published, and Giuliana Day, Coalition for Women and Children. Please visit www.duedatetoolate.com.
~
"
Colorado is one of only a few states that allows abortions for any reason up until birth with no restrictions. It's time for Colorado to enact a 22-week abortion ban to say NO to late-term abortions in our state.
"
You are more than welcome to connect and pray with us during any portion of PSN 8/29 and asked to share this invitation, also posted on
www.PrayerSurgeNOW.net
, with fellow intercessors across America.
"
As the Father has loved me, so have I loved you. Now remain in my love.
"
Again Jesus said,

"Peace be with you! As the Father has sent me, I am sending you."

~ John 15:9 & 20:21
Mailing address: Dai Sup Han, PO Box 26656
Promise Keepers Reaches 1 Million Men from 65 Countries and All 50 U.S. States through Its Free Global Digital Experience – Next Events & Initiatives Announced
Thousands More Participate Daily as Word Spreads and Men Watch the Event on Social Media, Partner Sites, and the Newly Launched Promise Keepers App.

Encore Presentation Planned for Friday, September 11, 2020
Press Release:
The KAIROS Company for Promise Keepers
COLORADO SPRINGS, COLO.
— Promise Keepers, the men's ministry founded in 1990 by Coach Bill McCartney and known for their massive stadium events, brought the power of that stadium experience to homes, churches, universities, military installations, Salvation Army locations, and prisons across the country and around the world through its first-ever online Global Digital Experience July 31 and Aug. 1, 2020. At that event, Promise Keepers not only announced their 2021 national event, they also announced a new nationwide imitative for October and debuted a wealth of resources for men.
The Global Digital Experience reached men in 65 countries (including Australia, The Bahamas, Barbados, Canada, Costa Rica, Fiji, India, Italy, Kenya, Luxembourg, New Zealand, Nigeria, Norway, Ireland, Pakistan, Peru, Philippines, Rwanda, Singapore, South Africa, Spain, Tanzania, Uganda, U.K., and Zambia — to name a few) and all 50 states. The worldwide reach of the event was accomplished through livestreaming, hundreds of simulcast locations, and partner organizations that simulcast the event through their own social media platforms.
The Global Digital Experience is available on-demand, and thousands of men are watching the sessions daily. So far, the Global Digital Experience has reached 1 million men — including over 750,000 who participated on both days. We also have the potential to reach millions more through our influential partner network.
Vance Day, president of Promise Keepers, said:
"When we announced the Global Digital Experience six weeks ago, we had a strong sense that God was calling us to more — to reach more men with more ministry in more places. As Paul says in Ephesians 3:20, 'by his mighty power at work within us [He] is able to do far more than we would ever dare to ask or even dream of — infinitely beyond our highest prayers, desires, thoughts or hopes.' And this is precisely what God has done — taking an event designed for 80,000 in one place and transforming it into a planetwide event that would reach millions — including nations where Christians are actively persecuted like China, Pakistan, India and Saudi Arabia. And this is just the beginning. To God be all the glory."
The Global Digital Experience convened some of the world's most powerful communicators and worship leaders, but with a difference.
As Ken Harrison, CEO of Promise Keepers, said at the beginning of the event as he invited the men to "buckle your chinstraps:"
"We're going to take on issues in a real way the way real men do. This is not going to be churchy. We're not trying to make you more moral. We're not trying to make you more religious. We want to tell you that we found grace and joy through our Lord Jesus Christ; that the way to be a better man is to be a better disciple of Jesus. And when you become a better disciple of Jesus, then you become the man you've always wanted to be."




"You won't become the man you want to be through self-effort, through self-help, through a strong will, or by trying to obey some rules somebody somewhere told you that you need to do. The way you become the man you want to be is by knowing Jesus Christ, the grace and joy He has."




"I know some of you out there feel like you're not good enough for Jesus. I'm telling you that you are. You're going to hear some authentic stories from men who have failed, but who have been brought up by the Lord Jesus Christ. It's going to be amazing what He can do in your life."
Other notable announcements at the Global Digital Experience include:
Post Event Follow-up:

Men are already digging into the post-event follow up resources to connect them in community and with tools to help them in all areas of life. The New Believers Guide is reaching hundreds of men through an email sign up on our homepage and within the app.
Our Bible Study is a free resource for churches and individuals and available as a PDF download and as an interactive feature in the Promise Keepers' APP with the ability for men to engage in discussion questions and provides suggested action steps. It has been requested over 2,500 times and will be released shortly.




The app and along with the private Promise Keepers' Facebook Group are both growing in numbers of registered users and men engaging in the content and the community.
Global Digital Experience ENCORE Showing Friday, Sept. 11, 2020

: This program distills the best of the two-day event into five power-packed hours. Promise Keepers is also adding translation into 20 languages for the Encore Presentation.




Promise Six Unity Sunday Oct. 25, 2020

: Promise Keepers takes its name from the seven key promises of a godly man. Promise Six states: "A Promise Keeper is committed to reaching beyond any racial and denominational barriers to demonstrate the power of biblical unity." Because of this, Promise Keepers is mobilizing to energize men across the country to reach out in their communities to tear down the walls of racism, division, ignorance, and prejudice and be at the forefront of meaningful dialogue and meaningful change.


Promise Keepers App Launched for iOS and Android:

The app is a "digital brotherhood" that will connect men across geographic, generational, and denominational lines so men can connect and grow and do life with each other. The app provides an ignition point for relationship and discipleship while providing real-time help for issues that men face.
Nicole Stark, Director of Marketing and Operations at Promise Keepers, said:
"The new era of Promise Keepers we began last year combines the best of classic Promise Keepers with the possibilities afforded by the latest technology. Think about it as the difference between analog and digital. Today, digital integration not only allows us to do stadium events, but it also allows us to provide the full spectrum of men's ministry: a catalytic event that sparks fellowship, discipleship and change-making teams of men in communities everywhere, working together to impact the core of our culture — and we will continue to do ministry 365 days a year even after the event ends. We are meeting men where they are — in church, at a friend's watch party, on social media or through an app."
For more information about the resources, the app, or to register for the encore event, visit
PromiseKeepersEvent.com
.
Founded in 1990 by Coach Bill McCartney, Promise Keepers is one of the most significant movements of God in the history of the church. In 1997 alone, Promise Keepers packed

22

NFL stadiums and gathered 1 million men for Stand in the Gap: A Sacred Assembly of Men at the National Mall in the District of Columbia.
On July 16-17, 2021, 80,000 men are expected to gather from across America and around the world at AT&T Stadium in Arlington, Texas, home of the Dallas Cowboys, for its annual stadium event.
The organization's mission is to empower men to live out their God-given identity and purpose today and destiny tomorrow by serving their homes, workplaces and communities with integrity and influence.