JOIN US FOR THE FOLLOWING NAT'L CONF CALL
THIS SATURDAY MORNING, JULY 25, 2015
Weekly Intercession for Israel, Middle East, Ukraine
Special Focus: Authentic Transformation with Wesley Tullis
Introducing: Inspired Productions with Ernest Spears
7:30-11AM Eastern, 6:30-10AM Central, 5:30-9AM Mountan,
4:30-8AM Pacific, 3:30-7AM Alaska, 1:30-5AM Hawaii
Hosts: Tom Smith, Al McCarn, Peter Carlson, Dai Sup Han
Revised, Friday, July 24, 2015
Dear Intercessors Across America:
Our Lord Jesus is calling us to personal transformation in the Father's Presence and Spirit led united intercession of our cities and the nations for such a critical time as this. You and your network of fellow intercessors are encouraged to participate in

Prayer Surge

NOW! 7/25

National Conference Call

tomorrow morning for the following focuses in

Eastern Time

(please adjust for your time zone):
7:30-9:00 am

Weekly Operation Prayer Surge Prayer Points for Israel, Middle East, Ukraine

with emphasis on

The

Iranian Nuclear Deal

,

with Tom Smith & Al McCarn. We will also encourage reading of

The Indwelling Spirit

by Andrew Murray and continue seeking the Father's Presence (at approximately 8:45 am).
9:00-10:00 am

Special Focus: Authentic Transformation

with

Wesley Tullis, serving with Every Home for Christ as Director of American Center for Prayer and Revival.

Wes will return to PSN to address us on topics such as: (1) The Father Heart of God for Intercessors; (2) The Father's Passion for Praying Men; and (3) The Vision of American Center for Prayer and Revival (ACPR). Let us seek heaven on earth on behalf of EVERY HOME FOR CHRIST in our nation! Please open and read Wes' bio in PDF.
10:00-10:30 am

Introducing: Inspired Productions

with

Ernest Spears

,

Founder/Director of Inspired Productions - "Christ Centered Entertainment to Inspire".

Erny

will share his incredible journey with the Holy Spirit and we will pray with/for him towards transformation of the Sphere of Arts and Entertainment. Please open and read Enry's bio in PDF.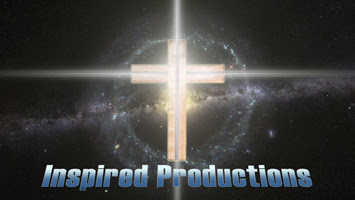 10:30-11:00 am

Inspiration and Announcrments: As Prayer Surge NOW! Enters 9th Year of National Conference Calling Ministry

with Dai Sup Han, National Facilitator of Prayer Surge NOW!. We will praise the Father for His inspiration since August 18, 2007 and look towards greater things to come TOGETHER WITH CHRIST!
Please consider joining us during any portion of this important conference call prayer using
712-432-0075
, code 6149782#. Your assistance in sharing this email invitation (also posted on
www.prayersurgenow.net
) would be much appreciated. Thank you!
Together in Christ,
Dai Sup
--